Latest News
The Italian (Restoration) Job
19 Jul 2017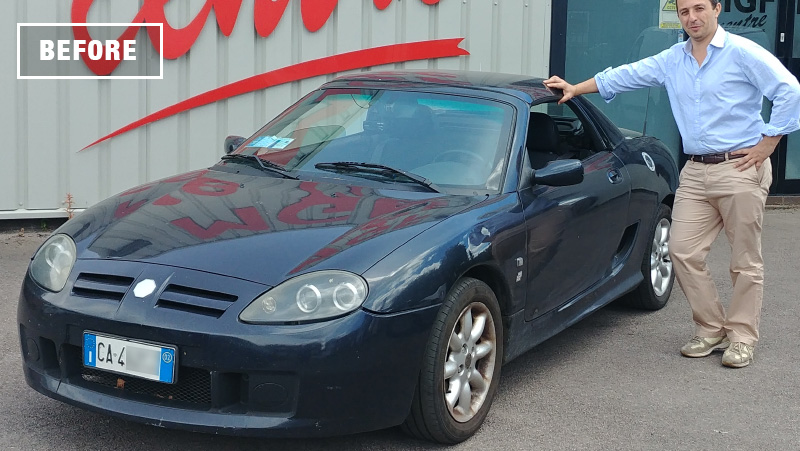 Vehicle: MGTF 2002 115
Owner: Giovanni Cocco
Giovanni Cocco is taking his car back to Italy in September. Our job is to carry out quite an extensive restoration. Along with engine work, clutch, cambelt serice, underbody waxoyl, we're also adding a new hood and giving the car a respray. Giovanni also can't resist the sound of the Scorpion Stainless steel exhaust.
Check back for the reveal of the finished product, and the details of the restoration. We are always excited to see the difference at the end. More importantly, the car will be running much better.
We will also be providing Giovanni with a comprehensive schedule and tips to take with him back to Italy, ensuring the long life of his MG and his investment.