Service & Repair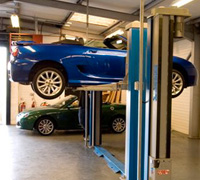 Health Check, Servicing, and MOT's
Health Check
Book your MGF/MGTF in for a yearly health check. Whether you are driving abroad, or just want peace of mind, we'll give your vehicle a complete check which includes an electrical test with our computerised diagnostic system. This computer verifies that all sensors and electrics are working efficiently.
1hr test £42
Servicing & MOT's
All servicing is carried out using genuine Rover products, keeping to the recommended schedule.
Servicing starts from £118
MOT£45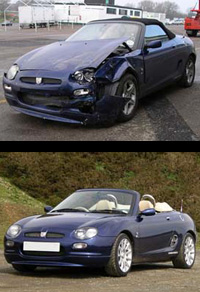 Parts Repair
If you have been unfortunate enough to have been in an accident or you have purchased a damaged vehicle for repair, we can help you. With all the facilities and parts in stock there will be no delays in restoring your MGF/TF to its original condition.
The owners of the Tahiti Blue MGF pictured, thought long and hard before choosing the best place to repair and upgrade their car.
The MGF is now primarily used for trackdays. From the outset our job was to set the car up for trackday use and do the repair. Some of the extras added were TF steering rack, oil cooler, TF subframe bracing, full polybush kit, lightened flywheel and clutch, AP brakes, and other enhancements, too many to list! With a few cosmetic extras, the new look as I'm sure you'll agree is a stunning example. The owners were more than pleased with the handling and new cooling system added, making their MGF look and drive exactly as they'd asked.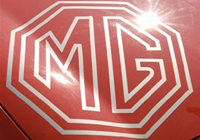 Paint & Re-spray Service
As you may have gathered by now, only the best quality will do at the MGF Centre and our paint and re-spray service is no exception. Whether you want a complete paint job or things just need a little TLC, please call us for further details.
Listed below are some of the paint services we offer:
Full re-spray from £1600
Hardtop £250
Spoiler £175
Full re-spray, one-off finish from £2000
One-off small items from £75