MGF / MGTF Performance & Handling
GAZ Adjustable Shocks
£74.50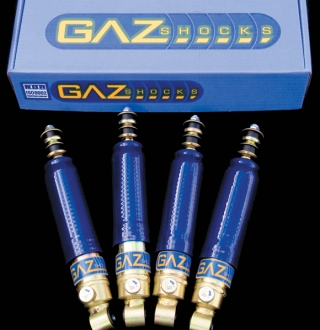 GAZ Adjustable Shocks
It's a more cost effective long term option to change the complete shock rather than the lower bushes. Standard shocks are poor from new so it's pointless to change bushes when the shock will have heavy wear too.
These shock absorbers will improve the ride dramatically and give resistance to pot holes and uneven roads.
They have 30 adjustments to the settings. Please call for information and guidance on the suitable settings, or to book for fitting.
Specially designed for the MGF. Sold individually.