MGF / MGTF Hoops & Windstops
MGF Centre hoops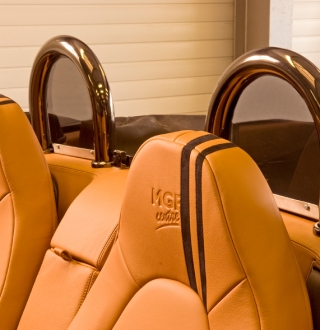 MGF Centre hoops
This aesthetically pleasing roll hoop product has been designed with safety in mind.
Manufactured from MSA (motorsport) specification Cold Drawn Seamless (CDS) carbon steel material with a minimum yield strength of 350N/mm2.
The technology and machinery used in the design and manufacture of this product is the same as used in the production of roll cages for leading race and rally teams.
Enhance the look and safety of your MGF/TF with hoops available in chrome, chrome pearl, black, body colour, or a wide colour range of high quality leather or alcantara coverings.
Supplied with a comprehensive fitting video and written instructions, these roll hoops are specifically designed for DIY fitting with a standard range of tools. Additionally we offer a fitting service.
Please note: Although this product has been designed with safety in mind and utilises industry recognised materials, it has not been tested and therefor the MGF & 500 Centre cannot guarantee the safety or performance of this product in a roll-over or impact situation.