MGF / MGTF Exhaust Systems

Scorpion Performance Exhaust
£485.00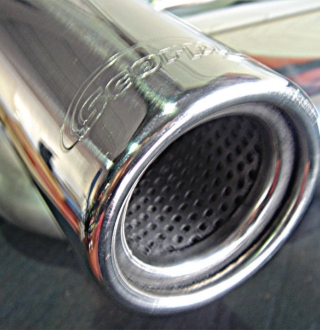 Scorpion Performance Exhaust
Exhaust system made from high grade stainless steel with 3-inch rolled round circular tail pipes.
With performance benefits, not just great looks. Made from high grade stainless steel for a lifetime guarantee.
Available for both MGF and TF.
Satisfied Customer
I had looked at several systems and none of them fitted the bill. Thanks to your advice I purchased the Scorpion System from you which turned out to be everything that you said. The car no longer sounds like a saloon and breathes more freely. It now sounds like a proper sports car but is by no means offensive.
M D Hartnell, Bristol