MGF / MGTF Alcantara & Leather • Leather
Leather Speedster Seats
£1,250.00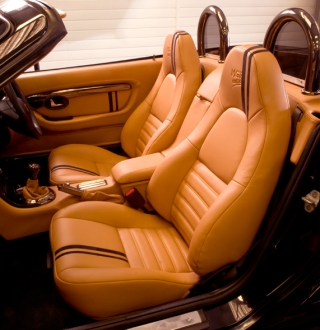 Leather Speedster Seats
Made to MGF & 500 Centre specification. Superior quality workmanship.
This modern new look gives you a compromise between a racing seat and luxury sports seat. Extra depth in the seat to hold you firmly in place. The seat can move position the same as your existing seat.
You can choose any finish you want (leather / alcantara) and the style of stitching.
We have an extensive range, bringing you the latest styles first.
2 seats supplied on an exchange basis.