Latest News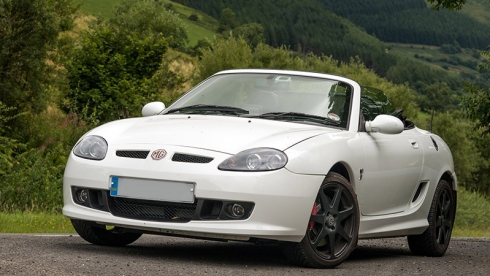 05 Jun 2017
FOR SALE: 2013 MGTF 135, 25,000 miles, white
One owner, looked after by MGF Centre. Available early August.
05 Jun 2017
FOR SALE: 2003 MGTF 135, 36,000 miles, trophy blue
Work being carried out:
Headgasket, cambelt, waxoyl, new brakes, stainless pipes...
Finished to our usual high standard. Ready to purchase early July.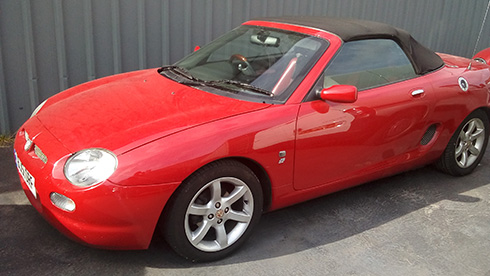 17 May 2017
MGF in for restoration - Sat for 5 years!
Arrived today via our recovery expert, Sean - 2001 MGF stepspeed with just 18,000 miles on the clock.
The vehicle has been sat for 5 years and is ready to be lovingly restored in time for summer!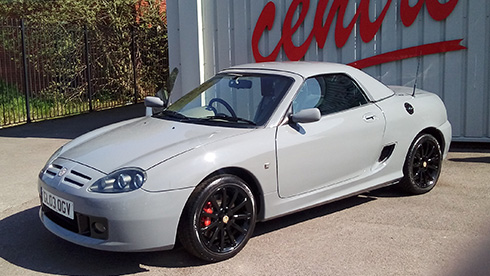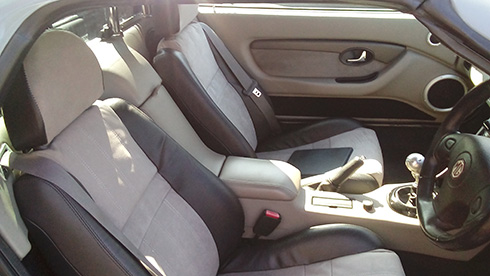 11 Apr 2017
Matt Taylor - Fully restored project car
Vehicle: MGTF 2003 135
Mileage: 47,000
Sold to: Matt Taylor
Fully restored throughout. Matt is a regular customer who part-exchanged his high mileage (track day) MGTF for one of our projects.
Work carried out:
Headgasket replaced with Land Rover incl oil rail
Cambelt service
Lightened flywheel and clutch
Stainless Scorpion, 421 manifold, Downpipe
Bilstein shocks
Newly trimmed Alcantara centre of seats
Waxoyl underbody treatment
New hood (glass screen)
Custom paint job (customers own choice)
Refurbished alloys
Uprated brakes, all discs and pads
New subframes
New Carpets
This is an almost nut and bolt restoration - the MG looks new inside and out!