Latest News
The Italian (Restoration) Job - Before & After
01 Sep 2017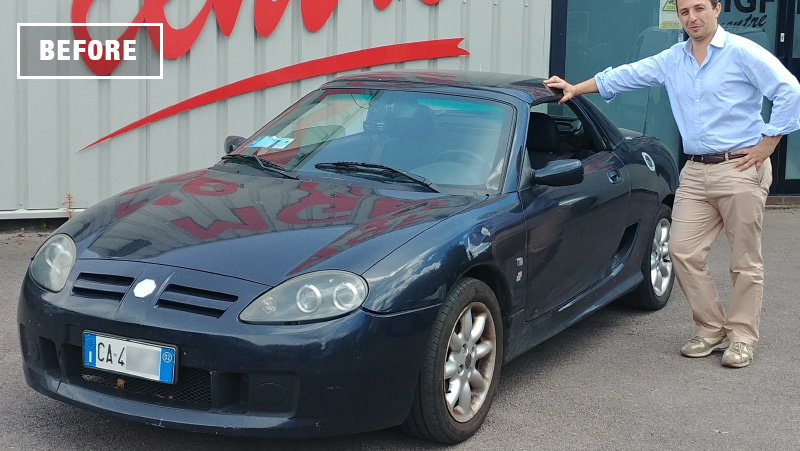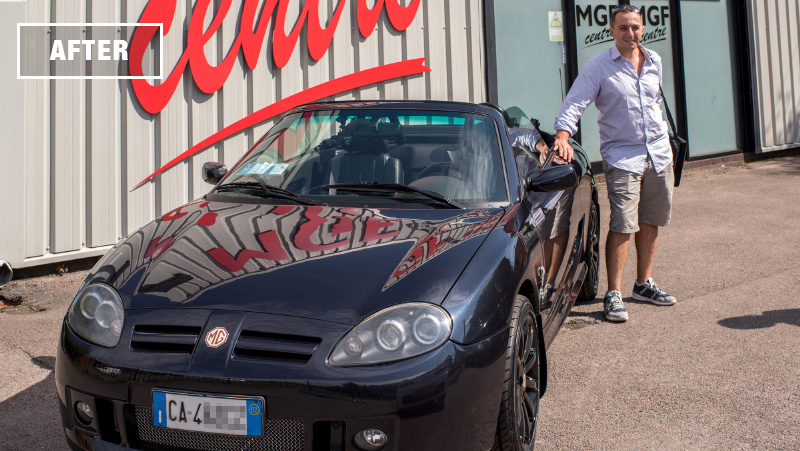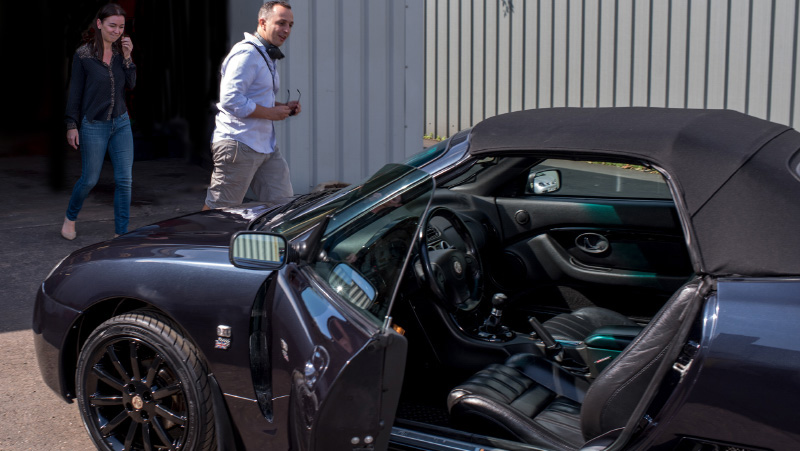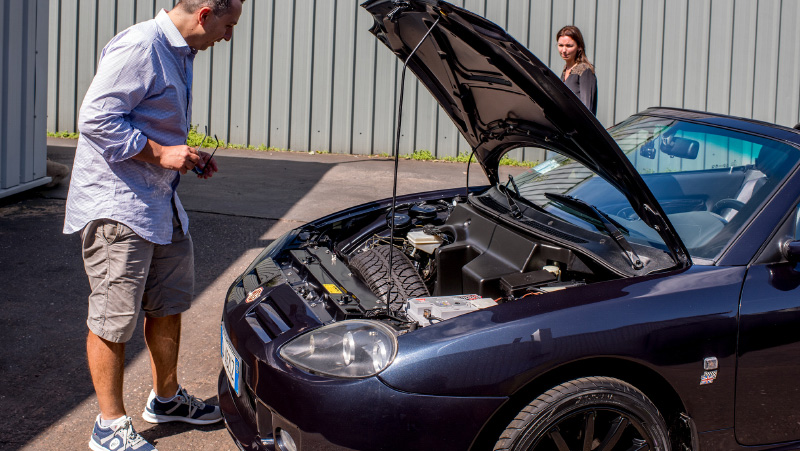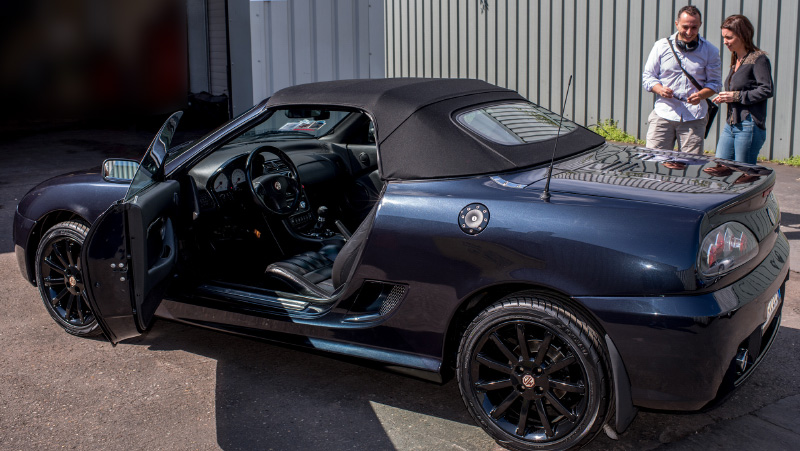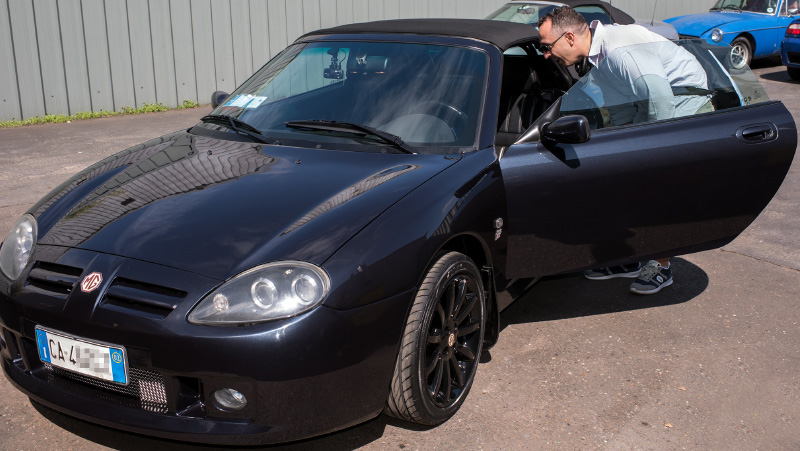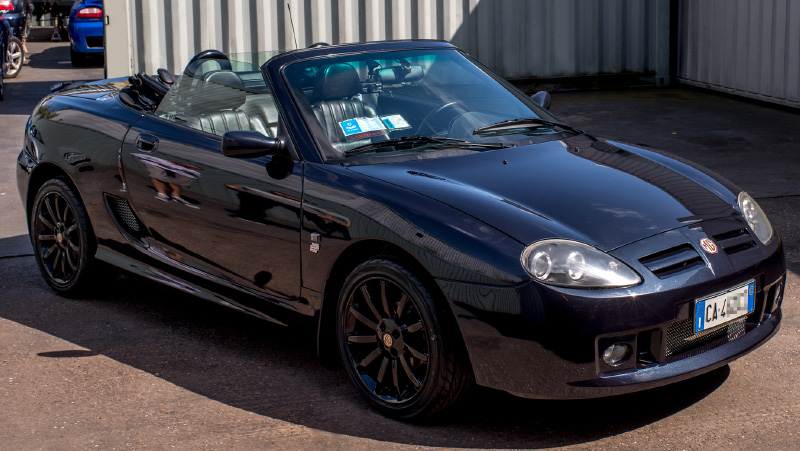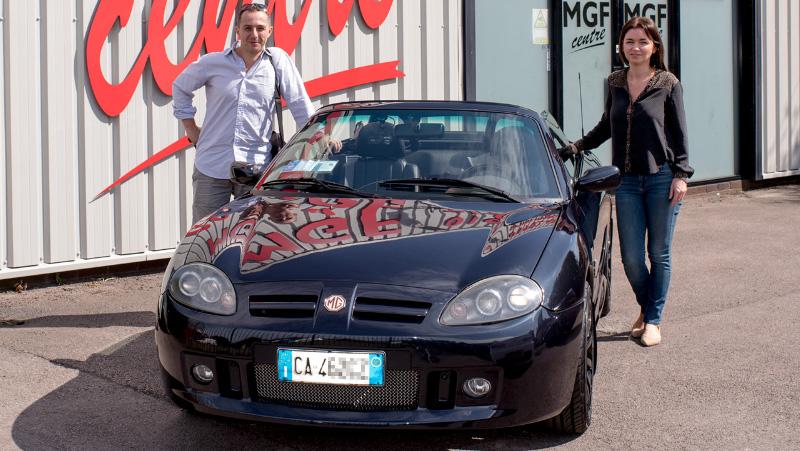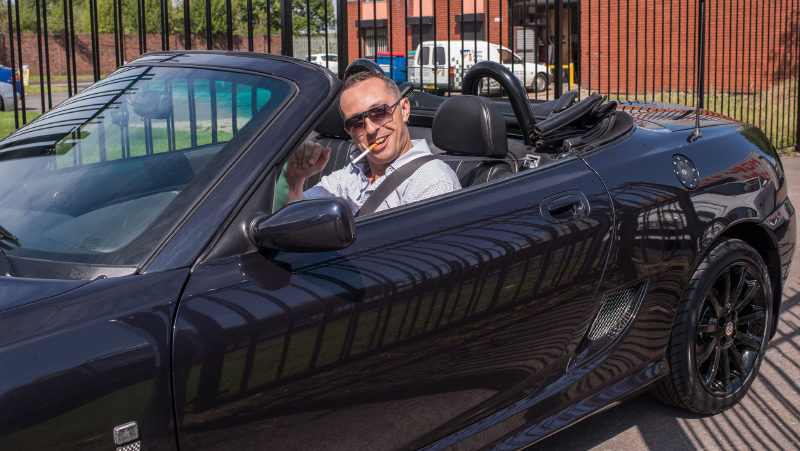 Vehicle: MGTF 2002 115
Owner: Giovanni Cocco
As we reported in our July article, Giovanni brought his car to us for an extensive restoration including mechanical and cosmetic work prior to returning the car to Italy this month. We're pleased to announce that this work is now complete.
Giovanni's MGTF has had too much work to list (including attention to detail such as refreshing everything under the bonnet - new bolts, plates, coating).
He is extremely pleased with the end result and initially he thought we had swapped his car for a better one!
If you have an MGF or MGTF like Giovanni's that needs a little TLC, please contact us for a no obligation chat.
FOR SALE: 2013 MGTF 135, 29,000 miles, white
30 Aug 2017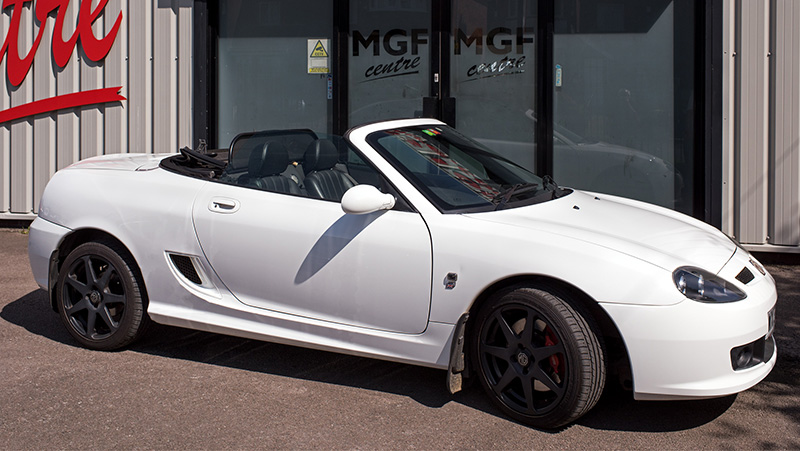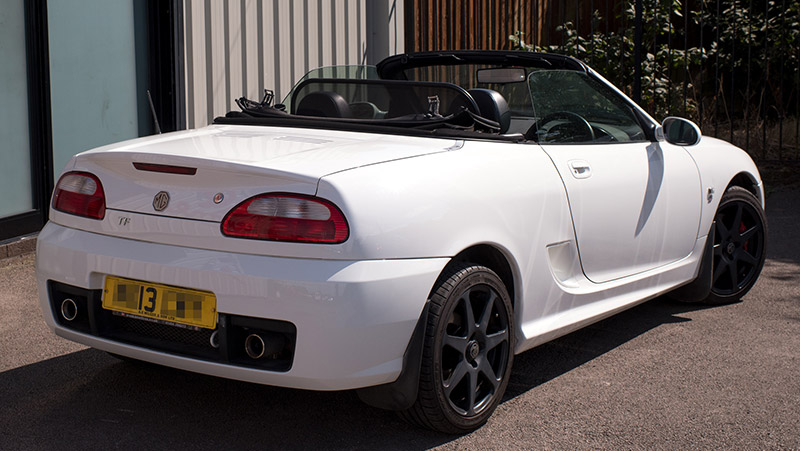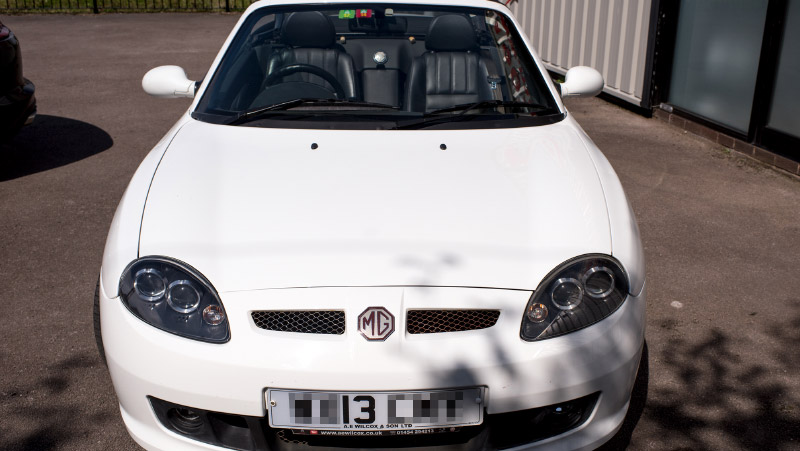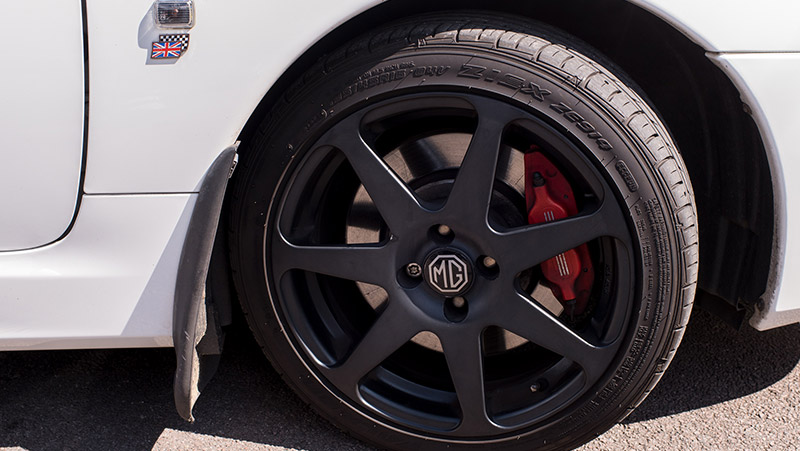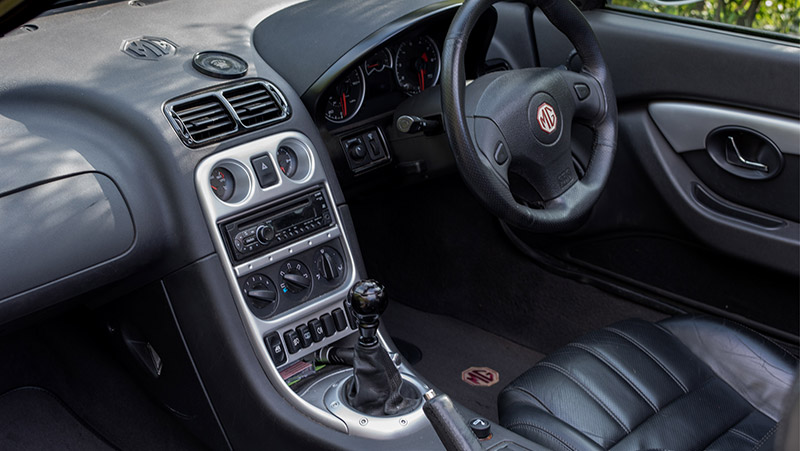 MGTF 2013, 135 bhp, 29000 miles, white, 1 owner.
Rare opportunity to purchase one of the last ever made. Only 1 of 29 in white.
Black leather interior, rare 16-inch solid black alloys, AP brakes, windstop, electric mirrors, central locking, auto boot release, N series engine with multi layered gasket and oil rail as manufactured, Stainless steel sports exhaust.
Full service history.
Please call for a viewing, part exchange is welcome.
Finance can be arranged.
£7995 ono
Custom made replacement hoods
22 Aug 2017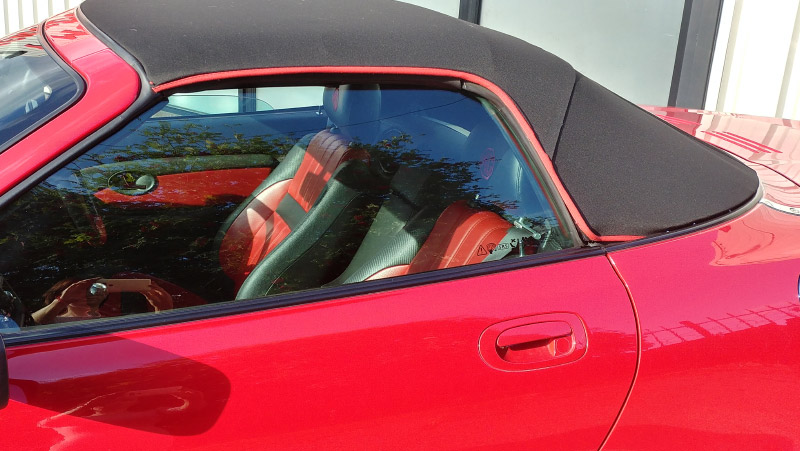 Vehicle: MGTF 2004 135 (extreme mods)
Owner: Georges Pascal, Wimbledon
Georges is a MGF & 500 Centre 'Lifer'! He visits every year. This year we had to replace his hood. As you can see this is a custom made hood with red piping. It also has a rear heated glass screen.
We can supply hoods with various colour piping (while stocks last).
Glass screen hoods start from £650+vat including fitting.
The Italian (Restoration) Job
19 Jul 2017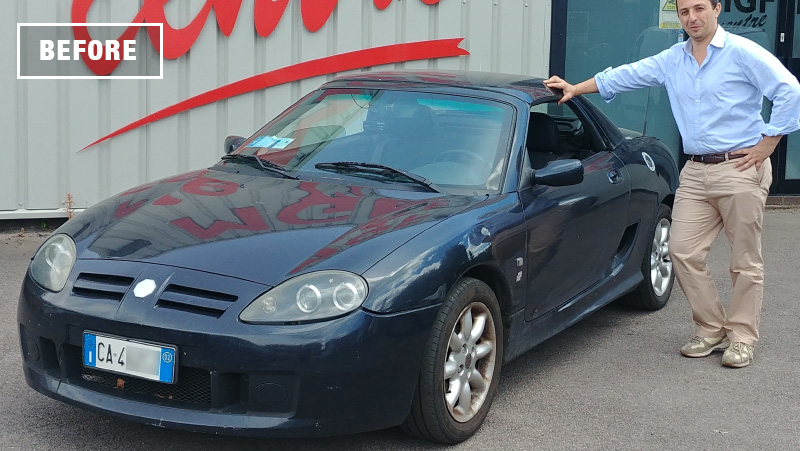 Vehicle: MGTF 2002 115
Owner: Giovanni Cocco
Giovanni Cocco is taking his car back to Italy in September. Our job is to carry out quite an extensive restoration. Along with engine work, clutch, cambelt serice, underbody waxoyl, we're also adding a new hood and giving the car a respray. Giovanni also can't resist the sound of the Scorpion Stainless steel exhaust.
Check back for the reveal of the finished product, and the details of the restoration. We are always excited to see the difference at the end. More importantly, the car will be running much better.
We will also be providing Giovanni with a comprehensive schedule and tips to take with him back to Italy, ensuring the long life of his MG and his investment.